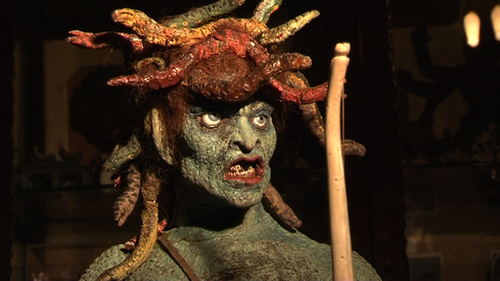 The name Ray Harryhausen may not be familiar to everyone but to those who do know it, his name stands as a landmark in the history of a genre and cinematic art, the art of dimensional stop-motion animation. Ray made his name by developing fantastic stories and creatures based on legends and mythology and creating a unique genre of fantasy films during the 1950s, 60s and 70s that took the movie making world, and the public, by storm. Ray Harryhausen stands as a beacon to today's fantasy filmmakers as the creator who inspired them and made the impossible possible.
At last, here is Ray Harryhausen: Special Effects Titan, the definitive documentary about this living legend. Aside from interviews with the great man himself, shot over five years, there are also interviews and tributes from a lot of filmmakers and special effects artists such as Steven Spielberg, James Cameron, Tim Burton, Peter Jackson, Terry Gilliam, John Landis, Joe Dante, Guillermo del Toro, Robert Zemeckis, Rick Baker, Phil Tippett, Dennis Muren, Douglas Trumbull and many many more…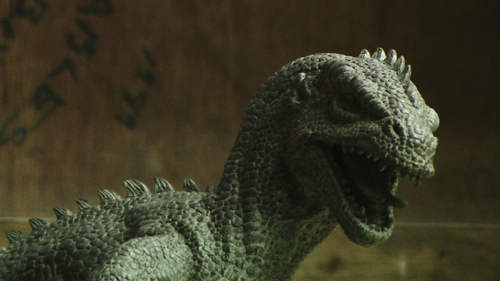 For the first time Ray have provided unprecedented access to film all aspects of the collection including models, artwork and miniatures as well as Ray's private study, where he designed most of his creations, and his workshop where he built them. In addition the documentary will use unseen footage of tests and experiments. Never before has so much visual material been used in any previous documentary about Ray.
This definitive production will not only display a huge part of the unique collection but will illustrate the influence that Ray's work has had on film makers during the past fifty or so years.
Watch this space for further updates and screening dates.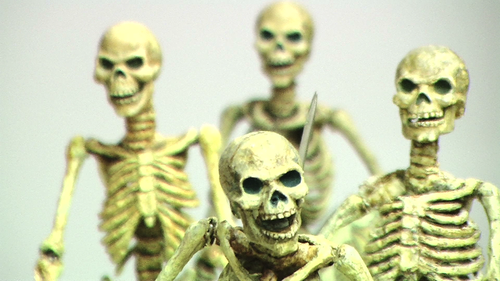 Film clips:
Dynamation explanation by the great animator Randy Cook
Stills:
Websites:
The Official Ray Harryhausen Website
Reviews:
Cinemafantastique.net (french)
Written and directed by
Gilles Penso
Produced by
Alexandre Poncet
Associate producer
Tony Dalton
Original music
Alexandre Poncet
Animated sequences
Sacha Feiner
Editing
Gilles Penso

With
Ray Harryhausen
James Cameron
Steven Spielberg
Peter Jackson
Tim Burton
John Landis

Joe Dante
Terry Gilliam
Robert Zemeckis

Guillermo del Toro
Nick Park

Simon Pegg

John Lasseter
Henry Selick

Rick Baker
Phil Tippett

Dennis Muren

Randy Cook
Ken Ralston
Douglas Trumbull

Vincenzo Natali

Jean-Pierre Jeunet
Peter Lord
Caroline Munro

Martine Beswick
Colin Arthur
Christopher Young

Greg Broadmore
Andrew Jones
Robert Townson

Vanessa Harryhausen

Tony Dalton